IT expertise
We are Linuxians who have mastered Windows
We combine the best tools for the best results
We work essentially with free software tools to manage user, computers and software lifecycle, be the environement running Windows, Linux or your IT installed base being heterogeneous.
Our strength is to combine several tools to create simple DevSecOps methodologies. Saving you time is our priority, we optimize your infrastructure to ensure simple and efficient IT management.
Partition off your servers with virtualization
We primarily use the XenServer virtualization stack for customers projects to partition IT services.Choose virtualization to reduce the number of your servers and thus your maintenance costs. At your request, we can implement other virtualization solutions such as Citrix or VMWare for example
A qualified team
Our team is trained in the field thanks to our historical activity: outsourcing. We manage more than 700 servers and networks in France, under partial or complete outsourcing contracts, which allows us to practice and maintain a very high level of expertise, so we are very well placed to understand and meet your needs.
Securing of computer equipment
Our experts set up the best tools to assist you in securing your installed base, with SRP (software Restriction Policies), Active Directory and WAPT, the winning combination for securing your installed base of workstations and servers.
Securing your IT assets is crucial to prevent malicious intruders on your networked devices. 100% of our customers have avoided the latest ransomware attacks thanks to our well balanced IT security practices.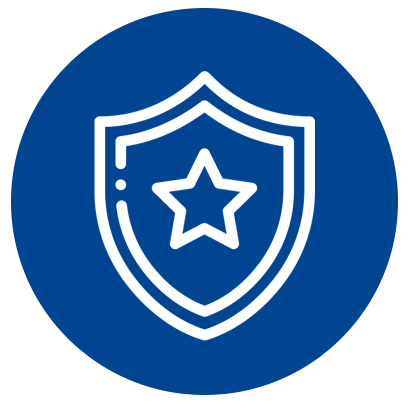 What users say about Samba AD
Read about the inspiring experiences of your peers.
"Tranquil IT procedures are clear, tested and approved. Samba-AD domain server was created in under 20 minutes."
"Tranquil IT has sufficient skills to solve this type of problem, they are responsive and competent."
"The skills and availability of the people involved are undeniable and enable us to make great strides forward. Samba-AD is already beautiful on paper, it's becomes even when we see how well it works in reality: Tranquil IT masters its implementation perfectly.