The winning solution to optimize the management of your installed base of computers and software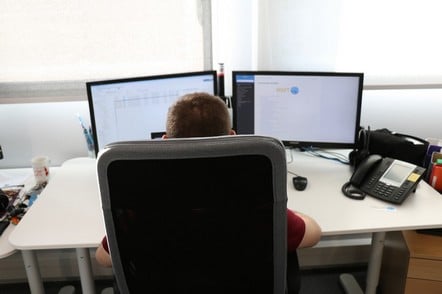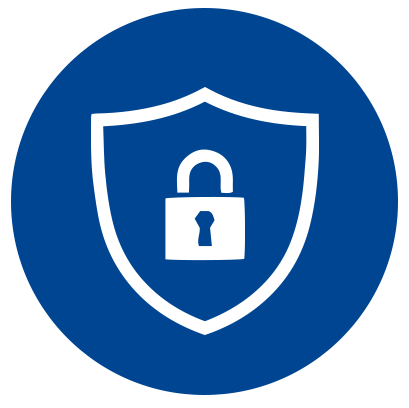 Tranquil IT supports you in securing your IT assets in order to guarantee the continuity of your organization's economic activity.
Learn more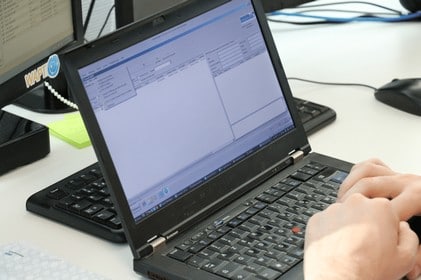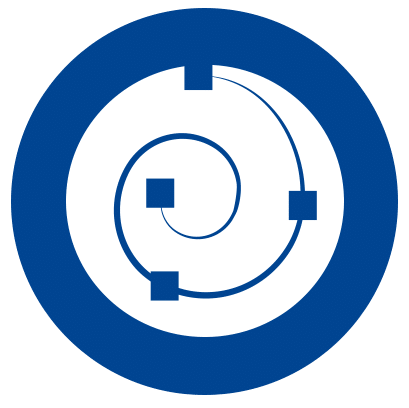 WAPT is the software deployment solution for Windows that has obtained the qualification of the National Agency for Information Systems Security. discover WAPT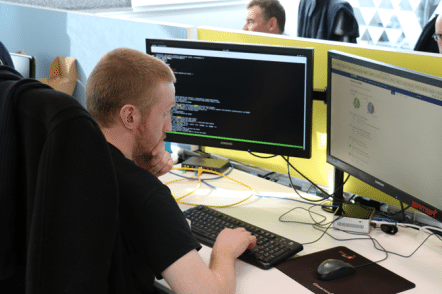 Tranquil IT offers you its knowledge and expertise on Active Directory. The editor of Samba AD recognized the high technicality of our team.  discover Samba-AD
Workstations equipped with WAPT
IT asset management with WAPT
Discover how to act simply and efficiently on your entire IT infrastructure.
Keeping your computer installed base up to date with WAPT
To address security flaws and the growing number of software products to maintain in enterprises, we created WAPT. With WAPT, you remotely deploy, maintain and remove software and configurations from a simple to use central management console.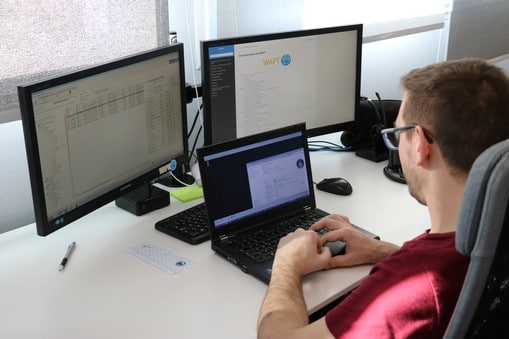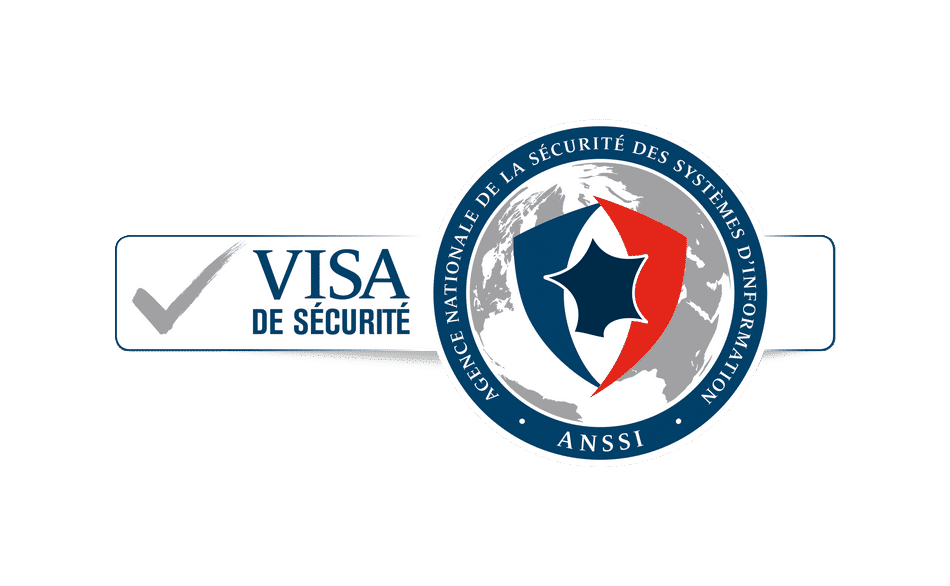 WAPT 1.5 in Enterprise version is qualified by the National Agency for Information Systems Security (ANSSI). The Security Visa guarantees WAPT's reliability and robustness in terms of security.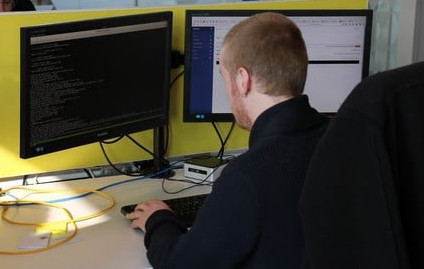 Deploying software with WAPT
WAPT is the perfect software deployment solution for Windows. The WAPT remote management console allows you to install, update and uninstall your software and your configurations on your installed base of workstations. To secure your deployments, you may use ready-to-use packages that you re-sign into your own repository, or create and sign your own packages.
Collecting inventory feedback with WAPT
The correct management of your installed base of workstations goes hand in hand with having a reliable inventory. This is why WAPT allows you to keep an inventory of your machines and their configuration in real time.
Our Blog
News, tips and graphics are available on our blog.
"Is this real life?" "Or, is this just a fantasy?"Attention, this is not a dream, WAPT 1.8 is (finally) here! Just like you, I have had to be patient before I began writing about the new version; But, it is with great pleasure that I get to present you with newest...
read more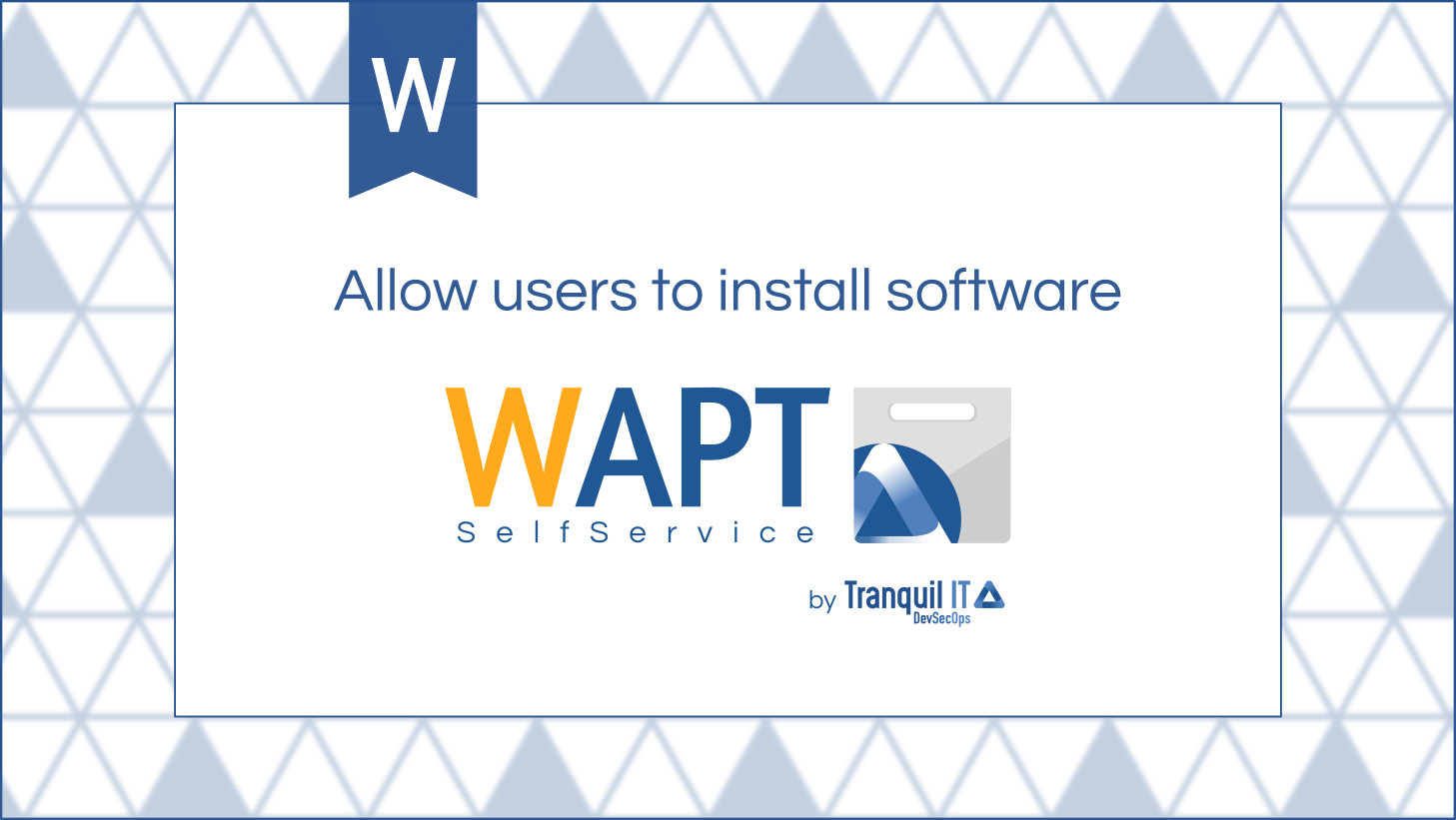 At Tranquil IT, we work on a daily basis with system administrators who are looking for fast and efficient solutions to manage and secure their IT assets, which is certainly why they come to meet us (hello WAPT). And if there is one problem that any AdminSys is likely...
read more