Industry - SAH Leduc
Migrate to track package deployments
Introduction
The Société d'Applications Hydrauliques Leduc is a company in the metal industry sector. It designs and manufactures custom hydraulic cylinders for local and European manufacturers operating in various fields of activity (agricultural, environmental, marine, transport, …).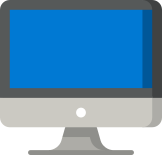 130 administered stations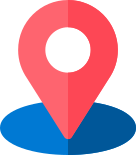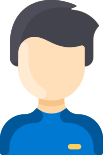 The infrastructure of SAH Leduc
SAH Leduc is present on 2 sites: in Les Touches and in Ligné (department 44), which represents 130 workstations and about fifty thin clients in the workshops to be managed by a single system and network administrator. 4 Xen servers have been installed by Tranquil IT: 3 in Ligné and 1 in Les Touches, as well as about forty VMs and some backup servers. Also, more specific to the world of industry and mass distribution, the ERP of SAH Leduc is supported by 2 AS400.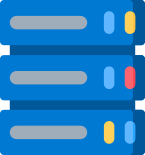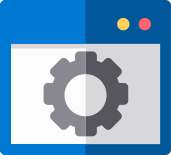 The issues encountered
The company was looking to address the lack of tracking on its package deployments and upgrades. At the time, the Active Directory in use was in Windows 2000 and did not provide any feedback on the installations on the workstations. The user had to walk around and notify the system and network administrator himself when he had to deal with a problem.
Also, the servers, increasingly obsolete in the face of technological developments and software updates, no longer even allowed the installation of certain programs.
Testimony
"The time savings are huge with WAPT!"
Sébastien VOLEAU, SAH Leduc Systems & Network Administrator
Why use WAPT? 
For SAH Leduc, the strength of WAPT lies in the fact that the entire IT estate can be managed from a single station. In addition, the WAPT console allows for accurate feedback on installations, deployments, operating status and ongoing updates on the machines involved.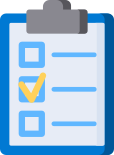 Tests done in a few days
A dozen machines tested (excluding workshops)
Versioning, support, and training
SAH Leduc experienced the beginnings of WAPT Community with its very first versions and in particular 0.8. The company, as one of Tranquil IT's first customers, was able to regularly participate in the evolution of the software as beta testers.
In 2018, SAH Leduc opted for the Enterprise version upon its release to take advantage of the features available in this version.
In an ongoing effort to save time, the adminsys usually take advantage of their support tickets allowing them to be in direct contact with Tranquil IT technicians.
The SAH Leduc adminsys has had no WAPT training and makes very little use of the documentation and forum. In an ongoing effort to save time, he usually takes advantage of his support tickets allowing him to be in direct contact with Tranquil IT technicians.
Testimony
"We have a solution that works, that is reliable and secure."
Sébastien VOLEAU, SAH Leduc Systems & Network Administrator
What WAPT has done for SAH Leduc
The problem of obsolete Windows 2000 servers was solved when WAPT was installed. The IT infrastructure was thus homogenized and upgraded to remain functional.
By managing its IT infrastructure with WAPT, SAH Leduc has gained stability and security. The adminsys now has access to track the activities of all the machines he manages on his WAPT console. This allows him to easily know what is working or what needs assistance. Since updates and deployments are done quickly from his own console, he no longer needs to spend his days wandering from machine to machine.
And thanks to the WAPT Store, the adminsys only need to retrieve a package, modify it with the desired tailored settings and deploy it to save time on package creation.
Estimated gains with the use of WAPT
A huge amount of time was saved by SAH Leduc's adminsys. Without the implementation of WAPT, the company would have had to hire several people to manage the park. The recruitment of other adminsys would have generated an additional expense and more important than the cost of purchasing WAPT. Open source also avoids any administrative management of licenses.
Some of our clients have agreed to talk about their experience in pictures. Find them in the dedicated Youtube playlist: