Gain peace of mind when managing your IT assets
Secure and strengthen the security of your IT assets

Benefit from the services of a high-performance, reliable supplier
Save time with secure, centralized management of your IT assets. Remote and multi-site, use this time to refocus on high value-added tasks.
Rely on a team of experts, to meet your needs.
Securing your IT assets with SAMBA-AD

Centralize, manage and authenticate your users and computers with Samba Active Directory.
More than 300 projects completed, they trust us…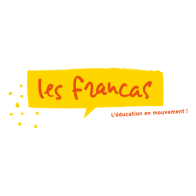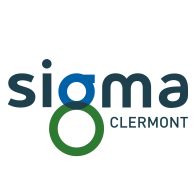 A tailored offer, whatever your sector
« When I did the trial, I
immediately saw the results. »
Joël LATIEULE,
Victor Hugo school
IT Manager

Protect and deploy your solution remotely, depending on the location.




I want to learn more
"Tranquil IT takes care to follow its customers even beyond the initial specifications. That makes a big difference.
Johann LECLERCQ, DRAC Pays de la Loire, IT Manager

Deploy your solution without any impact on users, securing your on-site or multi-site IT assets.




Read more
"We were quick to endorse WAPT. Our tests confirmed our choice. It's a winning bet for CPAM!"
Jean-Sébastien PLOIX,
CPAM 13 Department Manager

From a distance, take advantage of simple deployment to facilitate the work of your teams while meeting your security needs.




Read more
"We have a solution that works, that's reliable and secure."
Sébastien VOLEAU,
SAH Leduc
System and network administrator

Deploy your packages on your aging fleet, while benefiting from reporting on your actions.




Read more
"I used to maintain my equipment by hand, but now I can configure my workstations from A to Z, and keep an eye on the status of my equipment thanks to the WAPT console. "
Bastien HERMITTE,
B2P Web
System Admin

Quickly offer your employees a remotely deployable solution.




Read more
"I tested the project and found its philosophy very compatible with our operations."
Bastien Travers,
Sofia
Managing Partner

Take advantage of a record-breaking value-for-money solution, with software tailored to your structure.




Read more
Discover an offer adapted to your sector.

If you're a member of an association or a professional in the social sector, we can help.




Read more
A professional team to answer all your questions.