The evolution of WAPT in 2021
At the beginning of the year, we shared with you a blog post explaining the
various changes to come
regarding
WAPT
. As the end of the year approaches and our projects become clearer, we take advantage of this month of September to give you an update on the evolution of WAPT in 2021. If you missed our
previous press release
, we invite you to consult it in order not to miss any information. We
won't talk about the previous announcements
in this blog post. This blog post is also available as a press release (pdf).
The discovery of a security breach in WAPT
Recently, a team from BNP Paribas contacted us about the discovery of a
security breach in WAPT
. A
patch is already available
to correct this breach. We recommend you to
update WAPT to version 2.0.0.9450
(Enterprise),
or version 1.8.2.7373
(Community). Find all the
important information related to this breach
in our dedicated blog post!
WAPT Enterprise: The release of version 2.1
We are proud to announce the upcoming release of a new version of WAPT Enterprise. This version 2.1, currently in final testing phase, will be released before October. Beyond the usual fixes, this version will also contain a lot of new features. Finally, the WAPT console has been reworked to modernize it and make it more pleasant to use.
Update 11/02/22 :
As we enter the year 2022, we decided to take another look at the announcements about the future of WAPT. All the information is available in our new dedicated article. Here is a brief summary:
Mid February: Release Candidate 1 of WAPT 2.2 and WAPT Discovery.
Mid March: Release of WAPT Enterprise 2.2 and WAPT Discovery
End of April: Tranquil IT stops its contribution to the development of WAPT Community 1.8.2
End of June : End of WAPT Enterprise 1.8.2 support. Think about upgrading!
The release of WAPT Discovery
As we announced earlier, we want to continue to offer a free version of WAPT. We are working on this possibility through the development of WAPT Discovery. This version, based on the WAPT Enterprise code (Python 3), will also benefit from the ergonomic and performance improvements of version 2.1. WAPT Discovery will be available before the end of October. You can find more information about WAPT Discovery in our previous press release.
The evolution of WAPT Community in 2021
In 2021, Tranquil IT has decided to stop its contribution to the development of WAPT Community. This decision, which will be made in two steps, will be effective at the end of the year. The first step will take place at the end of October. We will stop the WAPT mailing list (for technical reasons) and the forum will become read-only. Then, we will take advantage of this period to create a new and more modern forum. This forum will be used to host the discussions around WAPT Enterprise and WAPT Discovery. The second step of this transition will take place at the end of November. WAPT Community will be maintained by the community at that time. Tranquil IT will no longer provide any services on this version.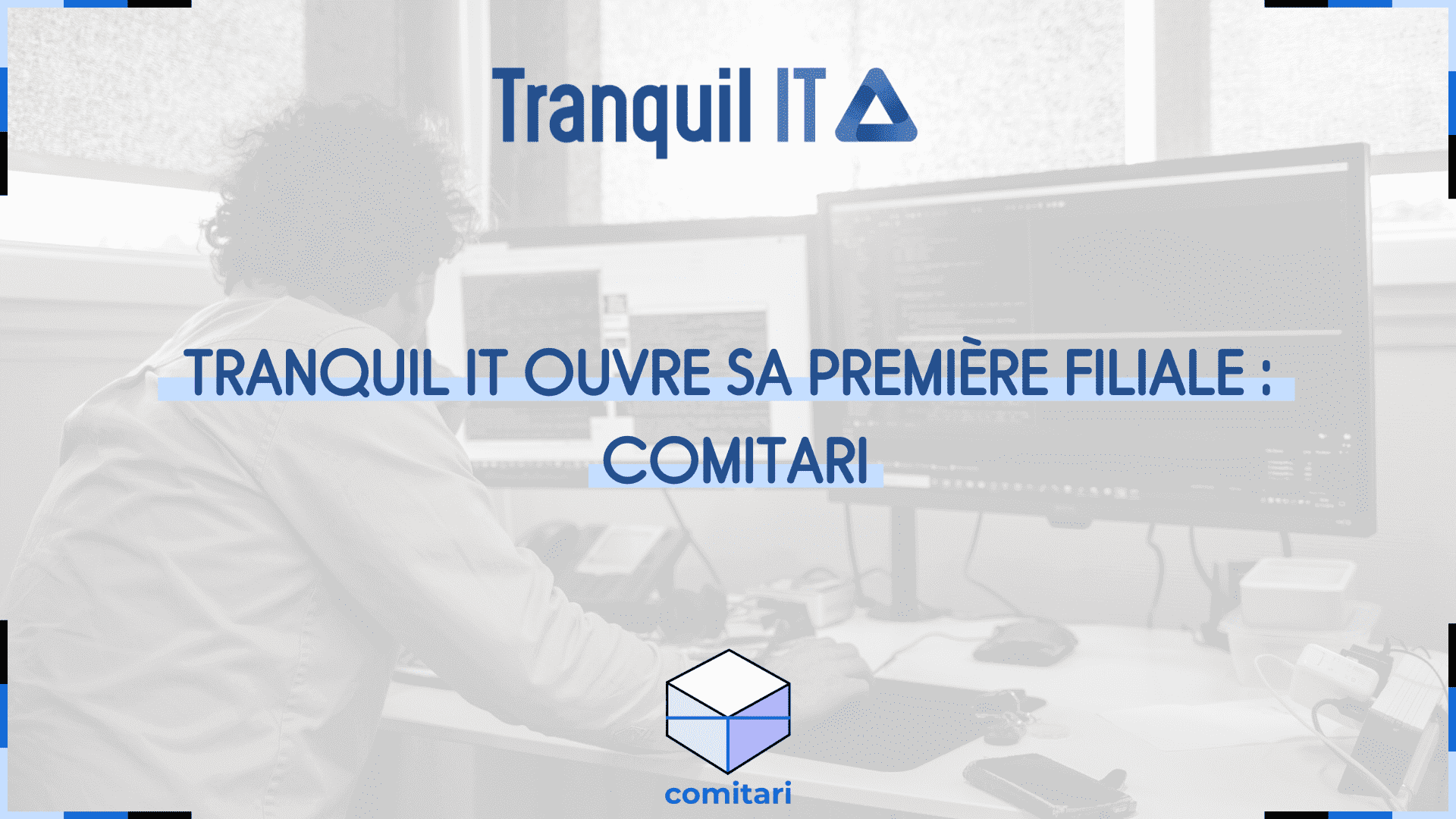 We start the year 2023 with a big news. We are opening our subsidiary which will take care of some services. Discover all the details in this article! 
read more