How is Tranquil IT reorganizing itself to work from home?
If you follow us on
Twitter
and
Linkedin
, you may have noticed that at Tranquil IT, we have a strong, gregarious culture. We enjoy spending time together during the good and bad times.
In anticipation of the announcement of the implementation of the containment measures decided by the government, we decided that we should come together to organize ourselves in order to implement our plan for working from home! Discover all the tools we use to survive this corporate culture change.
Spoiler : We are surviving working from home, and everything is going well!
Organizing ourselves to adapt to working from home
The need to re-organize to work from home is not an excuse to lost sight of ones commitments. Thus, at Tranquil IT, we have sought to adapt ourselves while also
maintaining our values
:
Ensuring a job well done, a source of individual and collective satisfaction
Changing business models to deliver useful solutions that benefit the greatest number of people
To be happy together (even with the distance) by participating in a unique entrepreneurial adventure.
As you can see, we have decided to approach this situation with a "glass half full" mentality! As we had to organize ourselves in a hurry, we had to work quickly and efficiently! Lucky for us, we had our own solutions to help us overcome the situation – WAPT – to manage our computer eqiupment and Samba AD – to secure out network access!
In no time at all, Simon, Jimmy and Alexandre created WAPT packages for the most efficient solutions that would ensure everyones ability to work from home! The deployment of these packages on computers that were destined for 'home work' were accomplished without any complications! Between our WAPT Package Store and WAPT Self Service, we were sure to be up and running that same day!
Everyone was able to go home with a company laptop or NUC and their headset. Cindy also left with the credit card, so no one would be able to rob the toilet paper section of their supermarket at the companys expense!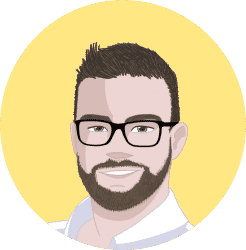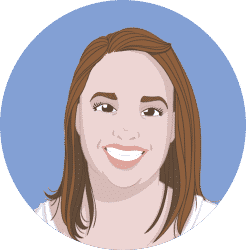 Tools we are using to collaborate while working from home
OpenVPN : for an Internet connection :
We use
OpenVPN GUI
with the
proper configurations and routing files
so that everyone can
seamlesly connect to their "mothership".
Therefore there was no change, and
everyone had access to the ERP
for taking orders, invoicing, and overall daily management. The
file server shares are automatically
set up when the VPN connection is established. This way Cindy is still able to take care of payroll and social affairs just as before.
This means that the consultation of bank accounts and transfers with 2FA are assured.
Suppliers and employees are paid and sales are collected.
This means that you can count on Tranquil IT to ensure the continuity of its mission as a social actor and reliable economic partner.
Mumble, to continue to communicate together :
We use
Mumble
to reproduce our gregarious behavior in the virtual world. WAPT deployed Mumble with
a set of pre-configured chat rooms and basic audio configurations
. Each deployment slightly tailored to fit the individuals needs. With our headsets, Mumbles allows us to
easily communicate with our colleagues in a chat room
, with just a click of our mouse. We can enter a chat room to discuss a topic, and then place ourselves back in our silenced chat room. This allows us to chat in a relaxed environment. We can practically have a virtual coffee break! If we want to just over hear developers banter about an implementation, we can turn off the microphone and just listen. The same way we have face to face discussions in the office.
Our operational capacity is maintained despite social distancing.
3CX : For managing our telephone :
3CX
is a generic
virtual telephone
that f
unctions with our headsets
and our
Asterisk switch
. Kevin has reconfigured Asterisk to adapt its functions to make them suitable for confinement.
Our support teams have reorganized themselves into morning and afternoon teams
.
Our clients continue to contact us on our fixed numbers
. Our
phone calls continue to display our landline number to our clients
, even if we respond from our confinement sites : Nantes, Saint Sébastien, Saumur, Saint-Nazaire, etc. Nothing has changed technically or contractually.
From the point of view of our customers, our services are provided just as before. Even if everything in our reality has changed. It's the magic of David Copperfield.
Rocket Chat, to share information with each other :
RocketChat
is an
instant messanger
that we were already using but whose
configuration has been expanded for more transparent and secure exterior use.
Special mention to our groups like #containment_tips and #cyberlol that make Rocket Chat the "Hype" corner of Tranquil IT, "The place to be!"
After the implementation of working from home
How to ensure the proper function of your personal PC
Next, there is Vincent who really allowed us to put WAPT and Samba AD to the test! The battery of his professional PC died as soon as he arrived home. So Vincent activated his fallback plan with his home computer. The fallback plan could ruffle the hairs of any CISO because we know that a personal computer cannot be considered "safe"! Thankfully though, after formatting his PC, Vincent connected it to the domain through the VPN, which triggerd the download of the software restrictions and security rules. Once secured by the SRP, the WAPT packages for working from home were downloaded and applied. Within minutes, Vincent was up and running, "proxy" , "antivirused" and secured with his personal PC.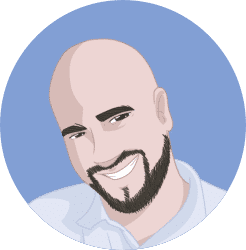 Leveraging the use of Fibre Optics
I would like to tell you a story, that is slightly incredible. Since February, Tranquil IT has ordered a fibre optic line of 100Mbps for its office in Saint Sébastien. We really had some luck come our way because the technical connection took place the same morning that we were put "in" confinement. Yohannès, Simon and Alexandre passed an hour together to
reconfigure the internet traffic to the fibre
. We were able to replace our modest 4Mbps SDSL and ADSL, which were sufficient for the office, but definitely not adapted for working from home.
The disruption to our business associated with this profound change has been almost imperceptible.
Organizing work tasks to take advantage of everyones skills
We are reaching the end, so I would like to end on a note of optimism and encouragement because
any crisis can be transformed into actions for improvement
. Indeed, as the customer support workload has been reduced, Tranquil IT is taking advantage of this time
to initiate suvstantive improvement plans, which are difficult to plan during normal operations : 
Jimmy, Amélie, Bertrand and Vincent have put their attention on correcting, and improving public and private WAPT packages. They are collaborating at a distance to create model packages for Linux, that we are currently lacking to accompany the superb newness that cale with WAPT 1.8 : WAPT for Linux.
Evan and Octave are working on the heart of WAPT, its transition to Python3, and access control lists in the WAPT console, and many other functions that you will soon benefit from if you are using our Enterprise version.
Simon "packages" our remote control tool, a companion integrated into WAPT Enterprise that will allow your IT support teams to collaborate more easily and efficiently with your users.
Kevin develops tools around our ERP system to improve our overall operations, customer service and management reporting.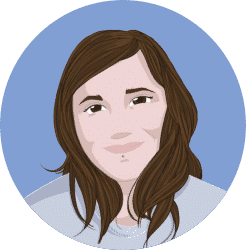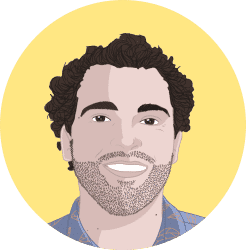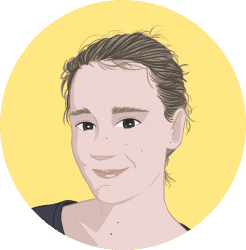 Our two Camille's, Elle, our American (her named is pronounced like "Elly") and Emmanuel are perfecting our communication and marketing actions. They are working with Hexatrust and the government to offer WAPT to all the business and administration that have been affected by the confinement. They are offering WAPT Enterprise free of charge until the end of this crisis. 
All of this emulation takes place with Yohannès and Alexandre who reign with their expertise on Mumble cybersecurity and Samba AD.
We can't forget Hubert, who has been at home since February due to a back operation that went well! Hubert maintains his warrior spirit by carrying out projects that he holds close to his heart, whether they are in line or not with the company's interests. We wish him a speedy recovery and look forward to his return to the team!
Finally, there is Cindy, who takes care of everything else! Which is a lot, and we'd like to spotlight her role as a team builder, hats off to her for all her hard work!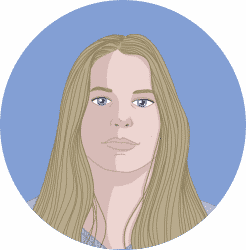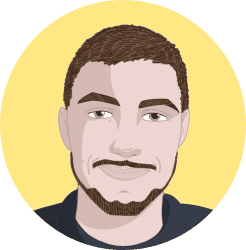 As for Denis and I, we are observing the explosion of ideas and initiatives that come from the amused amazement of forty-year-olds.
There you have it, we are all working from home, confined, but with an unchangable spirit and motivation in our team. In order to collect the different methods of organization, we have created a
Thread dedicated to the implementation of working from home
, so make sure to check it out to get inspired and share your experience!
Don't hesitate to share the tools you are using for working from home in the comment section!