WAPT Enterprise for advanced needs
Initially designed for large computer fleets, WAPT Enterprise is the ideal tool for quickly deploying software, carrying out a complete inventory of your computer fleet and monitoring Windows updates. Numerous functionalities are integrated to facilitate the daily administration of your computer park.
Schedule a demonstration
Try WAPT Enterprise
WAPT Enterprise has been developed to meet the advanced needs of large organizations' IT fleets. Thus, many functionalities are designed to simplify the administration of the largest computer parks, whether they are made up of many workstations or geographically spread over several sites. The Enterprise version remains an effective solution for deploying software, carrying out a computer inventory of one's computer park or controlling Windows updates, regardless of the size of the computer park.
Simplify the administration of large IT assets
You can differentiate your team's administrative roles from the centralized management console. This makes it easier to distinguish between developers of packages and those who deploy them. The different signature keys allow you to benefit from reporting on the origin of each software or configuration deployment.
You can display the machines in your computer park by Organizational Units (departments, subsidiaries, etc.) from the management console. With this display mode, you gain in readability and quickly locate the information you need. This type of display also allows you to carry out very targeted actions on the IT Equipment. The OU display is not linked to the Active Directory and therefore remains functional even if several AD forests are in place in the organization.
You can connect WAPT Enterprise to your Active Directory to manage the machines in your IT fleet based on the AD groups you have established. The connection to the Active Directory allows you to have a better view of user authentication. You also exercise better control over access to the organization's software with this feature.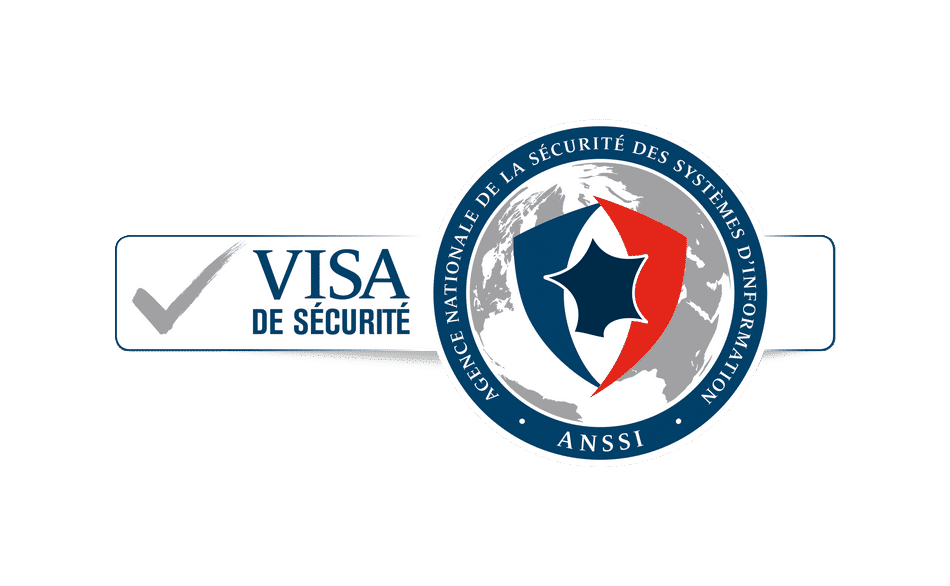 The features of WAPT Enterprise
Sending a message to users
Planning updates at the end of workstations is not always the best option. WAPT allows you to send a message to users to notify them before deploying an update. This way, you do not risk interrupting the work of your employees.
It is also possible to propose to them to accept or not the updates to be deployed in order to ensure that they do not disturb users.
Computer inventory management
WAPT Enterprise integrates a SQL query tool to simplify and customize the reporting of your IT assets. You can export all the data in the console to build complete reports.
The standardization of software names also allows you to quickly group and find all versions of a single software.
Mastery of Windows Update
Take control of Windows updates by deciding which updates you deploy and which you do not. WAPT Enterprise allows you to choose which updates you deploy, when you deploy them and on which workstations you deploy them.
In addition to acting precisely on your fleet, you limit the use of bandwidth and reduce the amount of disk space required.
Custom software store
The WAPT Self Service is a software store dedicated to users in your organization. WAPT Enterprise allows you to customize the Self Service according to users or AD groups (departments, subsidiaries, etc.).
Thus, users will have a dedicated interface to install, update or uninstall software that you have previously authorized.
WAPT Discovery
To discover the tool
300 computer stations

Software store

Package creation assistant

Library of Setup Helpers

Deploy software and configurations

Manage computer inventory

Deploy operating systems

Manage Windows updates

Use remote repositories

Manage access rights

Encrypt data from the console

Send messages to users

Deploy by Organizational Units

Export reporting data

Hardware and software auditing

WakeOnLan relay

ANSSI qualification
WAPT Enterprise
For advanced needs
€
10
/

HT per computer and per year
Unlimited computer stations

Customized software store

Package creation wizard

Library of Setup Helpers

Deploy software and configurations

Manage computer inventory

Deploy operating systems

Manage Windows updates

Use remote repositories

Manage access rights

Check data from the console

Send messages to users

Deploy by Organizational Units

Export reporting data

Hardware and software auditing

Release WakeOnLan

Qualification by ANSSI
The advantages of using WAPT Enterprise
Phone support includes
As soon as you reach 3000 € tax free per year of WAPT Enterprise licenses purchase, you benefit from
 phone support
on the functional part of the software. You will always find someone to listen to you thanks to the
support
we provide.
Preferential rates
In order to make WAPT Enterprise more accessible to certain infrastructures, we offer a preferential rate to associations, schools, hospitals and public authorities. Just contact us to discuss it!
Support and package creation ticket
You can get tickets for 5 hours of support on the current use of WAPT and on the packages creation. When you open a package creation ticket, we study the difficulty of packaging the software to offer you the best possible delay! You only have to wait a few hours while we develop the package for you.
A version qualified by ANSSI
WAPT Enterprise is the only deployment software to have received CSPN certification and ANSSI basic qualification, attesting to the reliability and robustness of the software in terms of security.
Monitoring of software evolution
By using WAPT Enterprise, you do not purchase version X of the software. As long as you use WAPT Enterprise, you benefit from all the evolutions of the new versions of the software!
What users say about WAPT
Read about the inspiring experiences of your peers.
I have no knowledge of the Python language but have managed to create my own packages. I'm looking forward to version 1.5 with websocket.
THANK YOU for your work. I think this is the beginning of a great adventure with you…
The skills and availability of Tranquil IT's team members are undeniable and enable progress to be made in great strides. Samba-AD is beautiful on paper, it's better when it works: Tranquil IT masters its implementation perfectly.
Unlike other IT services companies, Tranquil IT really cares about following its customers beyond any initial specifications. Very quickly, it makes a difference in the quality of interventions.