Release of WAPT 1.5 Enterprise

For the largest fleets, we created the WAPT Enterprise offer, with a console more adapted for an optimized organization and new functionalities. The Open Source version (WAPT Community) still exists for the less advanced needs, and evolves jointly with the Enterprise version.
The Enterprise functionalities
And many other features to discover on the WAPT live replay
What's new in WAPT Community
The Websockets
WAPT Community 1.5 switches to websockets to support your users' mobility. Reach laptops in your fleet more easily with websockets.
From mongoDB to PostgreSQL
For technical needs, we chose to switch to PostgreSQL for more power and faster loading into the console.
Increased safety
WAPT 1.5 was thought for the security of your park, securing of the private key by a certification authority, a change of the hash algorithm used for the signature to sha256, and other changes to be found in the changelog.
WAPT 1.7 is availavble!
WAPT 1.7 incorporates several new features: Windows Update management; Customizable user self-service; SQL query to simplify reporting and much more!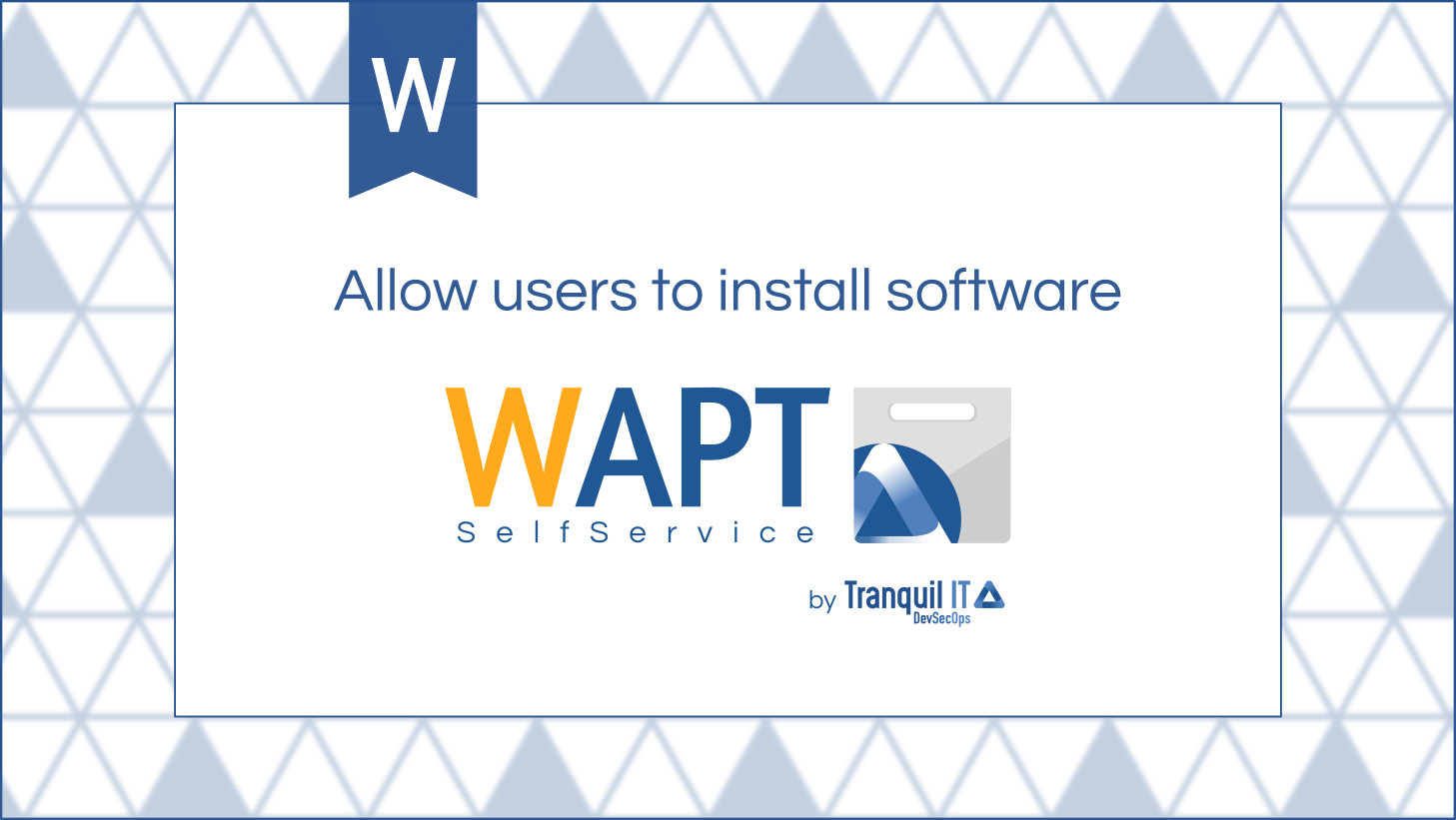 At Tranquil IT, we work on a daily basis with system administrators who are looking for fast and efficient solutions to manage and secure their IT assets, which is certainly why they come to meet us (hello WAPT). And if there is one problem that any AdminSys is likely...
read more