Manage operating system deployment with WAPT 2.2
WAPT 2.0
was released one year ago, a milestone for our deployment tool. Today, we are already at version 2.2. This version should celebrate this anniversary in a proper way. Let's get into the details!
Just like
WAPT 1.7 and its Windows Update management
, we like to think that this new version brings
one of the biggest features
of WAPT ever released to date:
operating system deployment from the console
! And it's not over yet!
What are the new features of WAPT 2.2? We tell you everything:
The deployment of operating systems with WAPT
Improved configuration of WAPT agents for Linux and Mac
LUTI integration with the WAPT console
Graphical display of WAPT package dependencies
And let's not forget the release of WAPT Discovery, our new free version of WAPT!
The deployment of operating systems with WAPT 2.2
With version 1.8, we offered WAPT agents to
manage Windows, Linux and Mac operating systems
. Now we are taking this a step further by
integrating OS deployment directly into the WAPT console
.
This feature is only available for Windows OS. Moreover, this feature will not work on versions earlier Windows 7. We are already running tests for Linux and Mac.
Why use WAPT for operating systems deployment?
The main advantage of this new feature lies in its integration with WAPT. This functionality complements the others and improves the versatility of our tool. Operating system deployment benefits from everything that makes the strength of WAPT: real-time information feedback, remote repositories, etc. In a way, OS deployment with WAPT is easier to use than some well-known solutions.
WAPT aims to be a tool that can handle all the elements that allow you to manage a computer park. Using a single tool to do this saves time and money.
As mentioned earlier, this feature takes advantage of the integration of remote repositories with WAPT. All files related to operating system deployment can therefore be replicated. The goal is to reduce bandwidth consumption as much as possible.
Finally, using WAPT to deploy OS limits the number of ports to enable. You will have to enable ports 80/443 if you choose to use a USB key. If you want to use network boot (PXE), you will also have to enable TFTP port 69.
How does operating system deployment work with WAPT?
Here is how to deploy an operating system in a few steps with WAPT:
Create a WinPe image
Upload an Iso file
Create a configuration linked to this Iso file
Upload an drivers package
Register the computer in the WAPT console
Pre-create the computer in the network (optional)
Reboot the computer in the network
Deploying the operating system is a technical operation that takes time. Do not hesitate to use our documentation to do it. You can also use your support tickets.
1. Create a WinPe image:
First of all, you need to install a WAPT package called "wads-requirement-minimal" on the computer that will manage your OS deployments. This package allows you to create a "WinPe image". This "image" will be on the WAPT server and/or on a USB key, depending on your operating mode. If it is on the server, it will be replicated on the remote repositories to minimize bandwidth consumption.
Note that you will need to choose the certificate key that will be embedded in the "WinPe image". This key will sign all the actions you will do in the "OS Deployment" tab of the WAPT console.
What is a WinPe image?
Windows PE, or WinPe, stands for Windows Pre-installation Environment. It is a reduced operating system aimed at facilitating the installation or troubleshooting of Windows.
 2. Upload an Iso file and configure it:
The next step is to upload an "ISO" file in order to create a dedicated configuration for it. You can choose between an online or offline connection for the configuration files and you can even modify it.
We recommend using an offline connection for several reasons. First of all, it allows you to do without service accounts. The junction information is sent directly to the computer, whether the domain is available or not. Moreover, preparing the "Djoin" is done in one click via WAPT.
From a security point of view, an online junction requires to provide an account that can create computer accounts in the Active Directory. If this account is exposed, a malicious person could create a large number of computers to damage the Active Directory. An offline join (Djoin) only exposes one workstation.
3. Upload a drivers package:
The next step is similar. You will have to create a driver package that the computer will have to install. We try to optimize the file storage on the WAPT server. So if several driver packages use the same file, it will only be stored once. Again, this helps to limit bandwidth consumption. The goal is also to limit the transfer of files to the remote repositories as much as possible.
4. Registrer the computer in WAPT:
To trigger the deployment of the computer, you will need to register it in the "OS Deployment" tab of the WAPT console. To do this, you can start the computer in PXE or on the USB key. This will automatically register the Mac address with the desired name.
In the case of a "PXE" start, your "DHCP" server must be correctly configured to point to the "TFTP server" of the WAPT server.
The last step is to add the correct configuration and drivers to the computer. You will also need to pre-create it in the domain if you chose offline join in step 2.
5. Restart the computer on the network:
Finally, you need to restart the computer on the network or from the USB key. The objective is to trigger the installation of your operating system, with the right configuration and drivers.
Going further with WAPT Enterprise
WAPT Enterprise is the ideal tool to quickly deploy software, make a complete inventory of your computer park or control Windows updates. Numerous features are also designed to simplify the administration of the largest computer fleets. Still not sure? You get one month free to try WAPT Enterprise!

All the new features of WAPT 2.2
Improved WAPT agent configuration for Linux and Mac:
WAPT 2.2 aims to simplify the configuration of WAPT agents for Linux and Mac by integrating unified management of configuration files. And that's not all, you can now do it in a few clicks from the console. You no longer need to edit the "wapt-get.ini" file manually or redeploy your WAPT agent for every change.
Our goal is to no longer regenerate the WAPT installation file in order to benefit from better compatibility with anti-virus. This process will also improve the speed of WAPT updates.
LUTI's integration with the WAPT console:
LUTI is an
internal tool
that
automatically creates, tests, analyzes and updates WAPT packages
for the WAPT Store. This is an
additional guarantee of quality in terms of security
. You can discover LUTI in video or in
our dedicated blog post
.
The integration of LUTI in the console will allow you to get two new information: The latest version of the software that has been detected on the editor's website and the latest version available on the WAPT Store.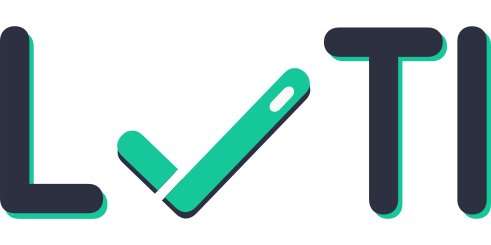 Graphical display of WAPT package dependencies:
For this new feature, we wanted to improve the usability of the console. From the "Inventory" tab of the WAPT console, you can right click on a package to create a graph that will display all the dependencies of the package. The goal is to improve the readability of the information when you act on your computer park. Here is an example: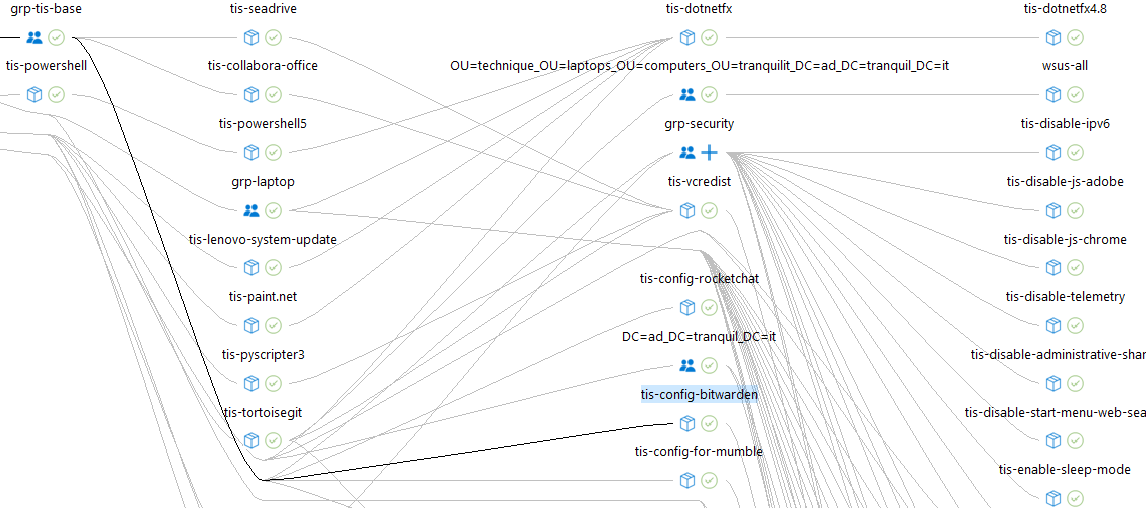 For the few brave ones who are still here, we regret to announce that this is already the end of this blog post! But if you want more, don't hesitate to give us your feedback in comments. We'll keep a close eye on them!
Tranquil IT celebrates its 20th anniversary this year. On this occasion, a series of articles retraces its history. History of Tranquil IT After 5 years in Saumur, Tranquil IT decided to move to Nantes to be closer to the regional urban center, so as to expand its...
read more