medical sector - CAISSE PRIMAIRE d'assurance maladie des bouches-du-rhône
replace obsolete or incomplete solutions
Introduction
The Caisse Primaire d'Assurance Maladie is a health-related organization that performs a public service mission in France. The CPAM of Bouches-du-Rhône (13) is one of the organizations with the most employees (about 2000).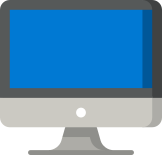 2200 administered stations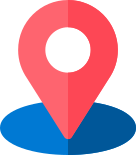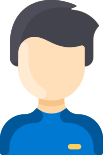 The infrastructure of CPAM 13
The technical team of CPAM 13 is composed of 3 system administrators, 6 analysts and a service manager. 6 people from the "Helpdesk" service also use WAPT to perform unitary application distribution.
The CPAM 13 operates 70 physical servers and over 200 virtual machines throughout the Bouches-du-Rhône department. This represents about thirty sites for 2,000 employees.
The CPAM 13 operates 70 physical servers and more than 200 virtual machines throughout the Bouches-du-Rhône department.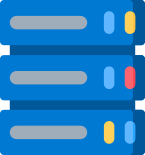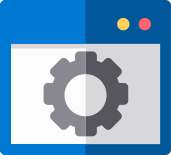 10 app releases per month
Problems encountered
The problem at CPAM 13 was that the technicians had to deal with two tools. Indeed, the "Admisys" tool had to be changed because it was becoming obsolete. As for Pulse, the second tool proposed by the national fund, its "Push" operation did not completely suit the team. This mix of solutions could not hold up over the long term.
.
The first tool was primarily used to do general outreach, although it was also possible to do a bit of IT asset inventory.
The second tool, which became the primary tool for CPAMs, did not have all the functionality of the old one. Thus, the team used it primarily to perform unitary distribution.
Testimony
"We quickly bought into WAPT. The tests we conducted confirmed our choice."
Jean-Sébastien PLOIX, CPAM 13
IT manager
Why use WAPT? 
There were several factors that reinforced CPAM's choice of WAPT. First, CPAM was keen to find an open source solution. In addition, the CPAM appreciated the fact of discovering a French company (for the support, in particular) and reactive towards the evolution of WAPT. The customer references with a similar context also facilitated this decision making.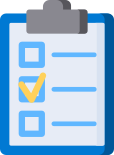 1 month of testing
Test conducted on a portion of the headquarters as well as a few remote sites
Versioning, support and training
After adopting WAPT Community, CPAM decided to call on Tranquil IT for training.
After spending 6 months using WAPT Community and one month on the trial version of WAPT Enterprise, CPAM decides to upgrade to the Enterprise version.
testimonial
"It's a winning bet for CPAM!"
Jean-Sébastien PLOIX, CPAM 13
IT manager
What WAPT brought to CPAM 13
With respect to deployment on rarely turned on workstations, WAPT has provided real follow-up. So, even if a desktop is only turned on every 6 months, it will still retrieve updates that it hasn't done during that time.
With WAPT, CPAM can do deployment on laptops (telecommuting or regular travel). Thanks to the inventory that takes place when the machine is booted up, CPAM quickly obtains the workstation's information and can quickly launch a deployment, without the distribution department having to do anything.
Estimated gains with the use of WAPT
With WAPT, CPAM is achieving a success rate on its releases ranging from 95% to 98%, which is well above the results of the old tools. There is also a drop in user demand, particularly for items that need to be updated.
The CPAM is also seeing time savings in reporting. Centralizing data allows for quick retrieval of information and statistics on completed deployments.
The CPAM also sees time savings in reporting.
With WAPT, CPAM no longer deals with things that are already done. In addition, it saves time in terms of preparing actions on the computer park or on corrective actions, because there are far fewer of them than before!
Some of our clients agreed to talk about their experience in pictures. Find them in the dedicated Youtube playlist: