WAPT 1.8 Webinar – Discover the new version
13 February 2020 / 13h30

-

14h30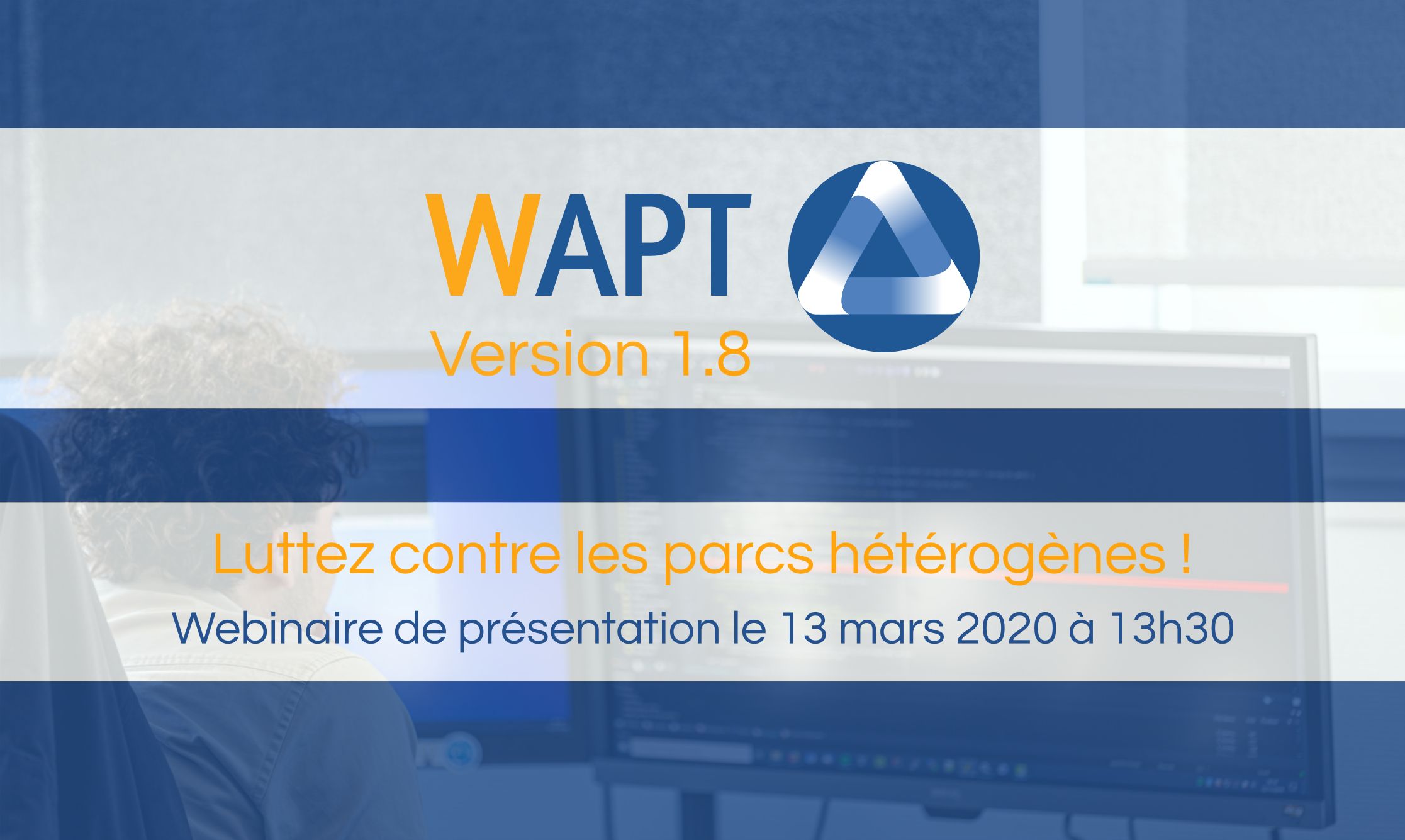 Notice to users and computer curious people, WAPT 1.8, ou asset management software, is officially released on January 21, 2020!
For the occasion, we organized a webinar presentation on Thursday, February 13th, starting at 1:30 pm. The objective was to present the new features integrated in this latest version. It was also an opportunity for you to ask any questions you may have to our WAPT expert!
And in order to maintain your curiosity a little more, here is a small reminder of the new features available in the brand new version of WAPT:
Creation and management of Linux agent
Creation and management of Mac agent (beta)
Management of remote repository directly from the WAPT Console
Discover the replay of the webinar
For this new version, we decided not to stop at a webinar. We know that many of you have been waiting for these features, we wanted to make it as accessible as possible.
And to do this, we have produced a lot of content to help you discover this new version:
This should help you to use the new version of WAPT, good discovery!