WAPT 1.7 release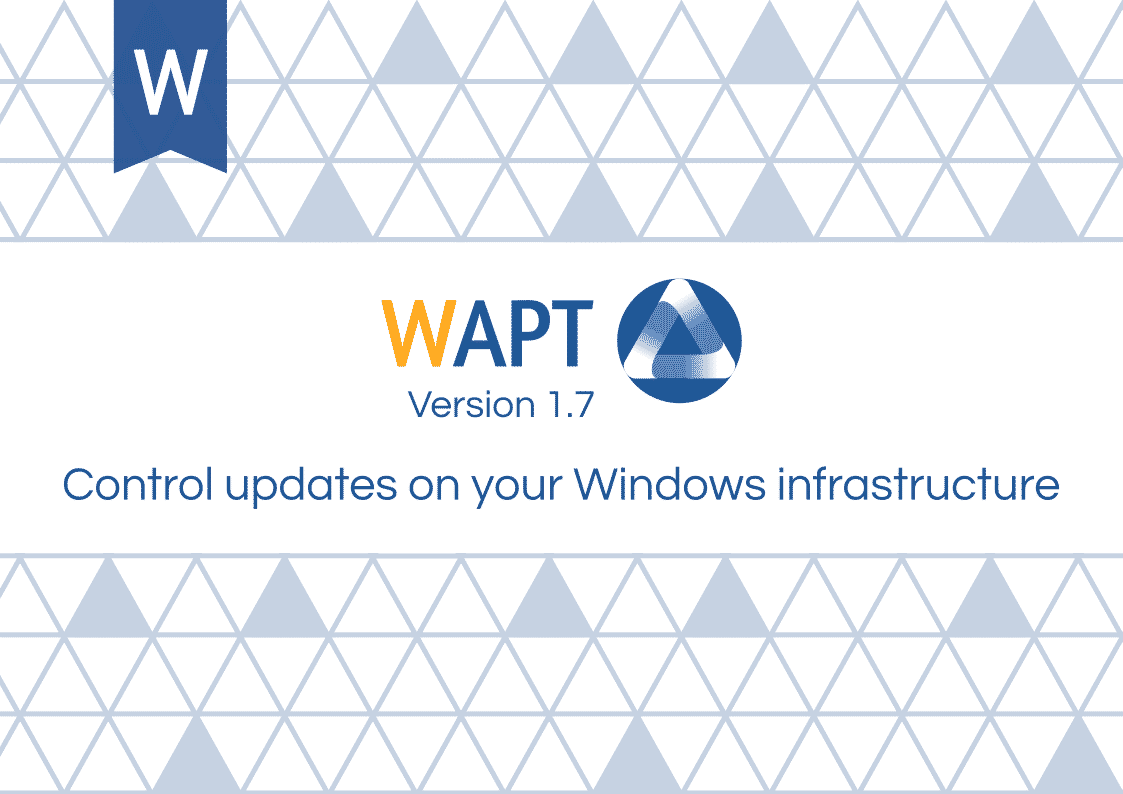 We are proud to announce the official release of WAPT 1.7! We wanted this version to meet a maximum of your needs. The many months of development have allowed us to integrate new features. Among the new flagship features, you will find :
Creating plugins from the WAPT console
Filtering of software packages according to their architectures or languages (in the private repository when importing)
Choice of the default maturity of the package when importing it
Integration of Veyon (remote control software for education) to the console
What's new in WAPT 1.7 Discovery
Windows Update management to regain control of the updates on your Windows computer system.
Improved WAPT Self-Service to differentiate available software according to AD groups
SQL query integration to simplify reporting via the WAPT console
For more information on all these new features, please visit our blog post: "WAPT 1.7 Release: Check for Windows Updates!".
be ready for WAPT 1.7 release:
Here is the list of platforms we recommend for the release of WAPT 1.7:
Debian Stretch x64
Linux CentOS 7 x64
Microsoft Windows Server x64
Here are also some useful links to discover this new version:
You will find the update procedure in the documentation
You will find the complete list of changes in the Changelog
For the WAPT installation under Windows, recommended for the first tests, you can download it from our store
Important reminder:
Users of version 1.3 should consider preparing a WAPT update. Indeed, support for this version is no longer provided since the end of 2018.