Tranquil IT stops developing WAPT Community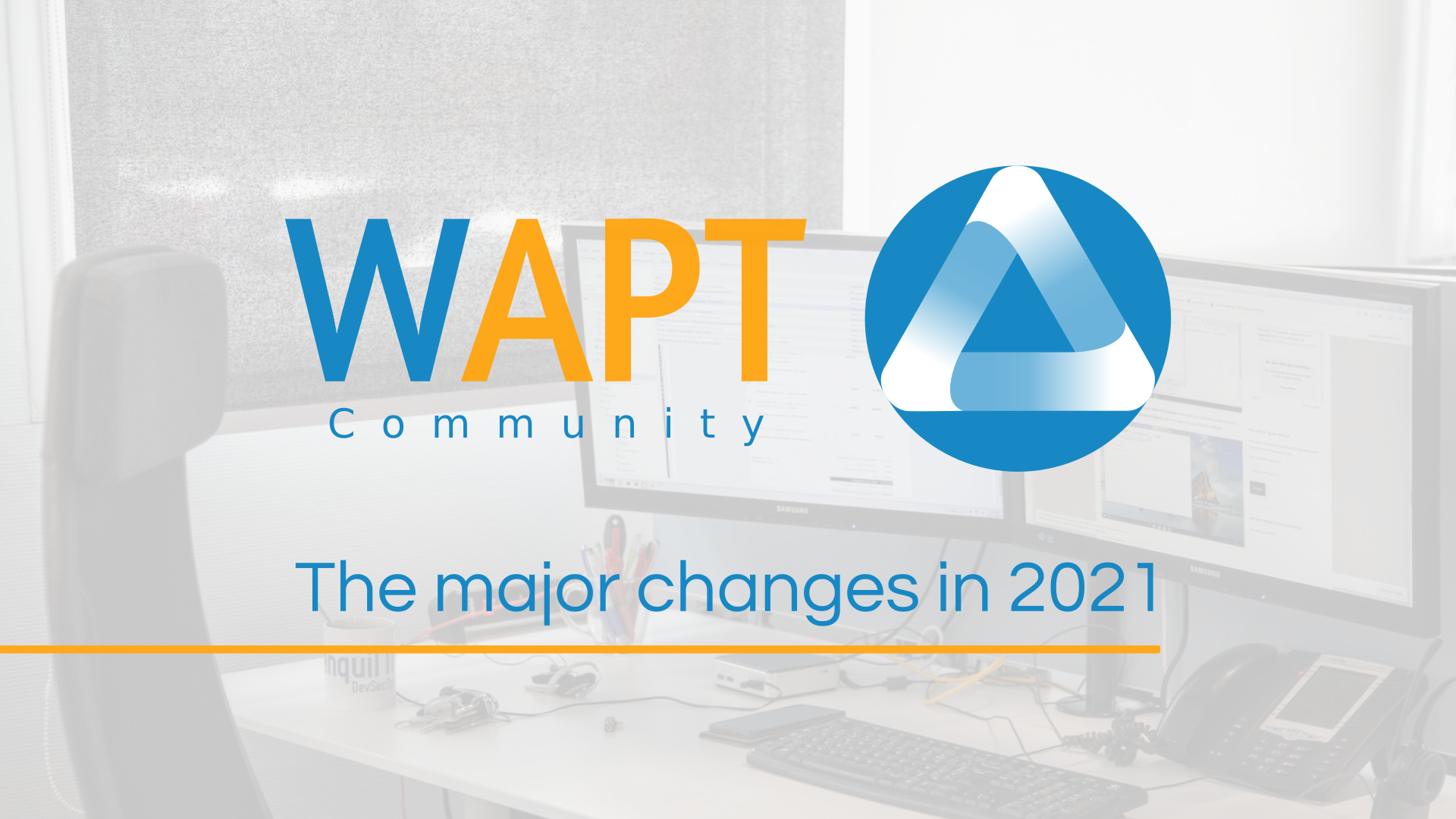 As we mentioned in our dedicated article,
many changes are expected for WAPT in 2021
. One of these major changes is the
end of the development of WAPT Community by Tranquil IT
.
You can find a condensed version of these announcements in our dedicated press release, available in PDF format.
Why Tranquil IT stops contributing to the development of WAPT Community?
Originally, WAPT is a
tool designed to simplify our IT outsourcing activities
only. Currently, Tranquil IT can no longer develop WAPT Community without the help of external contributors, despite the beautiful community federated around the software.
After June 30, 2021, Tranquil IT will no longer participate in the development of WAPT Community. The last official version of WAPT Community will be version 1.8.2, which is already available.
All the offers and various supports specific to this version are impacted by this decision.
What will become of WAPT Community?
Tranquil IT does not want this change to stop the development of the Community version for all that. We therefore remain available until June 30, 2021 to answer questions about the possible takeover of the project.
Find all the information in our dedicated article: