Cloud & Cyber Security Expo Paris
27 November 2018 / 9h00

-

28 November 2018 / 16h30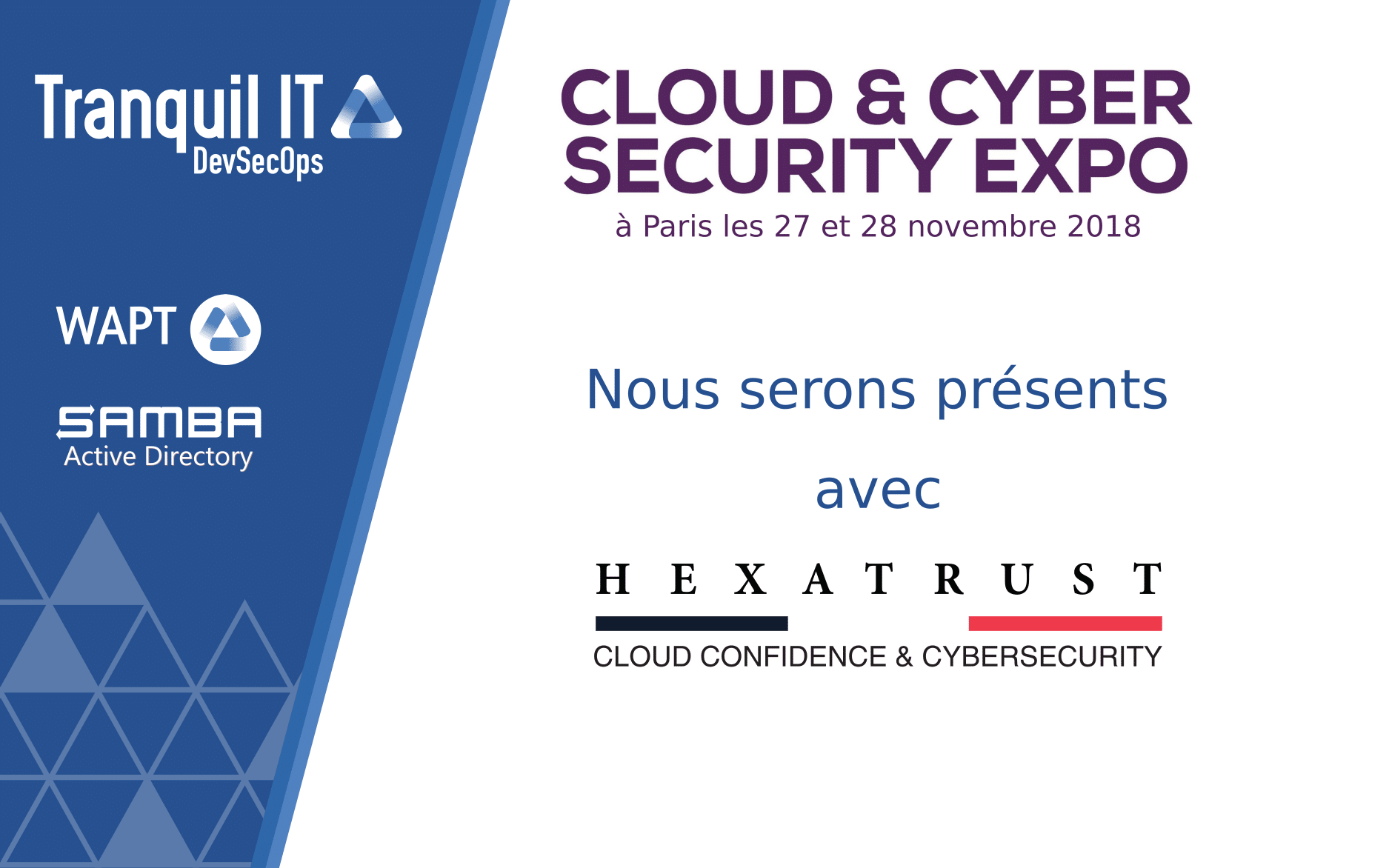 We will be present at the Cloud & Cyber Security Expo in Paris on November 27 and 28, in the village Hexatrust. Recognized in the cybersecurity world, the Hexatrust group of companies is the gold sponsor of the event.
Hexatrust is a group of innovative companies, experts in cloud computing and cybersecurity. We are proud to be part of this group of companies thanks to our DevSecOps methodologies.
Tranquil IT is totally part of a CyberSec approach, especially since the qualification of our WAPT software.
We look forward to seeing you in the village of Hexatrust on 27 and 28 November at Paris Porte de Versailles!
Come and discover WAPT and Samba Active Directory!
Samba Active Directory is the Open Source equivalent of Microsoft Active Directory. Manage your users' rights with Microsoft RSAT tools.
Tranquil IT is the European expert on Samba Active Directory and supports the majority of mirgation scenarios.
Learn more about Samba Active Directory