Discover Samba Active Directory skills transfer
With the Samba Active Directory skills transfer, you will learn all the uses of an Active Directory.Thus, you will be able to take advantage of the full knowledge of this type of tool.
I discover Samba AD
I want to use Samba AD
The objectives of the Samba AD skills transfer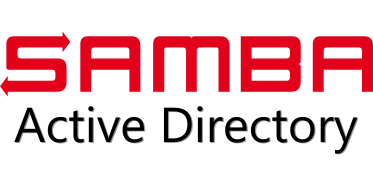 With Samba Active Directory Skill Transfer, you make sure you have all the basics to get you started on Samba Active Directory. This way you will be able to:
Use the know-how to install, configure and understand an Active Directory system and the different services it incorporates (DNS, LDAP directory, Kerberos, NTP, etc).
Master the particularities of implementing a Samba Active Directory service.
To discover all the new uses made possible by Samba Active Directory.
Understand the methodology to successfully implement Samba Active Directory in your network.
The benefits of Samba Active Directory skills transfer:
Obtain a base of technical vocabulary to help you become more efficient.
Share system administration experiences with our team.
Discover that Samba AD is 90% Active Directory and 10% Linux.
Learn the scripting methods that perfectly complement the graphical administration consoles.
Explore the right methods to facilitate complex Active Directory projects.
Understand why the preparation phase is the key to your success.
Discover WAPT, the best companion to Samba Active Directory.
Learn about the history of the Samba project and the Active Directory concept.
Discover the Samba AD skills transfer
The advantages of our assistance:
In addition to a complete presentation of Samba Active Directory, you will also be able to do specific exercises. This way you will be able to train and discover the capabilities of the tool. Moreover, the discussion with our team will allow you to benefit from our unique experience on previous migrations.
The sequence of our service:
Our services are delivered to a single company so that our teams can focus on your use cases. We can come on site or discuss with you remotely during the whole service. However, our service is limited to 6 participants. This way, everyone will be able to benefit from individual time with our team.
What users say about Samba-AD
Learn about your peers' inspiring experiences.
"Tranquil IT's procedures are clear, tested and approved. Samba4 domain server created in 20 minutes."
"Tranquil IT has sufficient skills to solve this type of problems, they are reactive and competent."
"The skills and availability of the speakers are undeniable and enable progress to be made in great strides. Samba4 is beautiful on paper, it's better when it works: Tranquil IT masters its implementation perfectly."