Audit your fleet with Tranquil IT
Manage your users with Samba-AD
Samba Active Directory allows you to manage your users serenely thanks to Microsoft Active Directory RSAT. Samba is Microsoft's Open Source competitor, and is therefore based on the same protocols.
IT Audit
Before anything else, we carry out with you an inventory of your park by telephone or on site, by reviewing
the types of machines (OS, capacity) you operate ;
the number of machines in the domain and to connect to the domain ;
the general layout of your network ;
your current script deployment methods ;
the system functions you operate and which rely on the directory (Virtualization, Backup, File sharing and printing services, Messaging, Proxy, Telephony, 802.1x …) ;
your business software (proprietary or Open Source) and the relationships you have with any outside service providers (to facilitate configuration changes during the switchover) ;
general configurations of your network services (DHCP, DNS, firewalls, etc) ;
hardware peripherals (printers, wifi terminals, etc).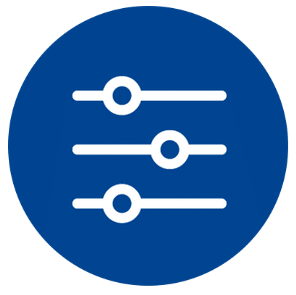 The objective of this audit
The purpose of the audit is to estimate the workload of preparation. This ensures that all information has been validated. We verify that all internal and external stakeholders have been notified prior to the changeover operations. Depending on your work habits, this study phase can range from 2 hours on the telephone (free pre-sales service) to 2-3 weeks on site, with submission of a Technical Architecture File (TAD), then presenting in detail the changeover strategy. Note: for "simple" projects, the "Audit" phase is generally combined with the "Skills Transfer / Training" phase.
What users say about Samba AD
Learn about your peers' inspiring experiences.
"Tranquil IT's procedures are clear, tested and approved. Samba4 domain server created in 20 minutes."
"Tranquil IT has sufficient skills to solve this type of problems, they are reactive and competent."
"The skills and availability of the speakers are undeniable and enable progress to be made in great strides. Samba4 is beautiful on paper, it's better when it works: Tranquil IT masters its implementation perfectly."