communities - city of port-marly
To give autonomy to the users by ensuring the stability of the park
Introduction
Le Port-Marly is a French commune, located in the Yvelines department in the Île-de-France region (78). The city, located on the banks of the Seine, includes more than 5,000 inhabitants on 144 hectares.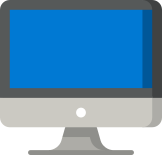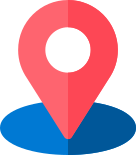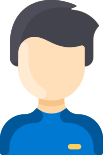 The IT infrastructure of the city of Port-Marly
Claude Santero, head of the IT department in Port-Marly, is the sole manager of the city's IT infrastructure. He manages about 100 workstations and about 70 telephone sets. 60 stations are attached to the town hall and about 40 are in the schools. The park evolves on 3 servers.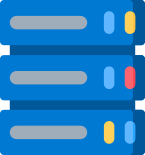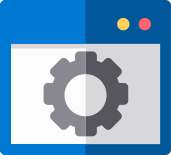 7 packaged business applications
The issues encountered
The city of Port-Marly was looking to ensure the reliability of its IT asset management system. At the time, Claude Santero wanted to control all of his machines in one way in order to limit IT conflicts, especially with the various business applications used by his employees. He was looking for a tool that would allow him to optimize his skills and his time.
Testimony
"This is a
really effective solution! "
Claude SANTERO, City of Port-Marly
IT Manager
.
Why use WAPT? 
For the city of Port-Marly, WAPT met several criteria useful for the proper functioning and development of its computer park. Indeed, the software allows the rapid and efficient deployment of applications and configurations on the desired workstations with limitation of user actions for more stability, and less computer conflicts.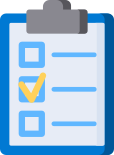 No testing phase performed before use
No use of WAPT Community
60 machines managed directly
Versioning, support and training
The city of Port-Marly did not perform a preliminary test on a few machines before implementing WAPT on its entire computer fleet, nor even through the use of WAPT Community (free but limited version).
Claude Santero discovered the software during a visit to the town hall of Carrière-sur-Seine, whose IT specialist was using WAPT Community. Immediately convinced of the software's contribution to his community, he did not hesitate for a second to implement the solution.
testimony
"It's just a joy! Finally something that works!"
Claude SANTERO, City of Port-Marly
IT Manager
.
What WAPT has brought to the city of Port-Marly
WAPT allowed Claude Santero to set up a stable tool for deploying applications and configuring workstations, while limiting the risk of conflicts between the various business applications.

With its remote management and the implementation of WAPT Self Service, the IT manager was able to maintain the stability and security of his park while granting a minimum of freedom to his employees. Thanks to WAPT, they are no longer invaded by advertising and other spam that is annoying in a professional setting. They have access to only what is necessary and useful for the proper functioning of their work environment.
Estimated gains with the use of WAPT
A huge time saving was noticed by the IT manager of the city of Port-Marly allowing him to free up time to tackle other missions, such as packaging useful business applications for his employees.
When Claude Santero was forced to adapt his computer park to telecommuting, he was once again able to see how effective and fast WAPT was in providing a stable and secure work environment for his employees (going from 60 to 80 licenses).
Some of our clients agreed to talk about their experience in pictures. Find them in the dedicated Youtube playlist: