communities - drac Pays de la Loire
migrate from samba 3 to samba active directory
Introduction
The Regional Directorate of Cultural Affairs (DRAC) Pays de la Loire is present on 5 different sites (one site per department).  In France, public organizations are generally equipped with free software in priority. This is why the directory part of public administrations is provided by Samba, the free competitor of Microsoft on the LDAP part. In 2014, Samba3-NT4 became obsolete with the release of Samba Active Directory. Administrations were therefore faced with the obligation to migrate their domains to Samba-AD.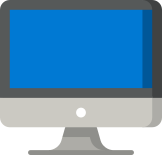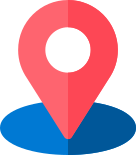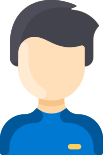 Issues
Samba Active Directory made Samba3-NT4 obsolete when it was released. Sambaa-AD is the equivalent of Microsoft Active Directory 2008 R2, while Samba3-NT4 is just the implementation of the NT4 identification protocol. After Microsoft discontinued NT4 support, Samba3-NT4 continued to benefit from enhancements made by the Samba Team, but with the release of Samba Active directory, Samba3-NT4 is set to disappear. DRAC being equipped with Samba3-NT4 had to migrate to Samba-AD.
Solutions
Migration from Samba3-NT4 to Samba-AD
Server unification
Skills transfer
Annual support
Benefits
– Transparent migration for users
To perform domain migrations, we use WAPT. We suck in the user's profile before the migration and then re-inject it into the new domain. This method makes the migration completely transparent to the users, who get their favorites, files and even their wallpaper back the day after the migration.
– Time-saving
With annual support provided by Tranquil IT, DRAC no longer has to spend time on the phone with various manufacturers to manage potential machine failures. We supervise the DRAC fleet and manage the fleet remotely to save Johann time.
Results
A systems and network administrator freed up with Tranquil IT support
5 homogeneous sites
140 happy users
5 domains merged
Some of our clients agreed to talk about their experience in pictures. Find them in the dedicated Youtube playlist: