communities - drac Pays de la loire
deploying software and applications
Introduction
The Regional Directorate of Cultural Affairs (DRAC) Pays de la Loire is present on 5 different sites (one site per department). These 5 sites are managed by Johann Leclercq, DSI of the DRAC which depends on the central DSI of the Ministry of Culture. Johann needs efficient tools to optimize the management of his assets. Johann had a very time-consuming problem: the deployment of software on his five sites.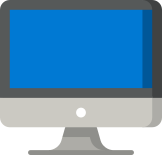 140 administered stations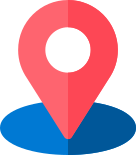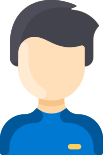 Enjeux 
La DRAC des Pays de la Loire est composée de 5 sites différents (un site par département). Pour maintenir à jour son parc applicatif, Johann ne peut pas procéder manuellement car cela lui prendrait trop de temps. La solution de déploiement par défaut du Ministère de la Culture est OCS Inventory NG couplé avec GLPI, mais après quelques années d'utilisation Johann ne trouvait pas la solution assez efficace. Trop lourde d'utilisation, pas facile à prendre en main, Johann cherchait donc une autre solution.
Solutions
Implementation of the WAPT solution
Complete training on the software
Annual support on package creation
Benefits
– Easy to use:The use of WAPT is made very easy by the use of a centralized management console. This console allows you to supervise your entire fleet and perform all necessary actions from one machine.
– Fast package design:With WAPT, Johann was able to make his packages simply. No more need to use the editor for simple packages. We trained him in python for package creation, and Johann can be self-sufficient on developing and deploying packages of all kinds.
– Few deployment limitations:WAPT deploys scripts written in python, which allows Johann to deploy not only software but also configurations. He can parameterize his software before deploying it to homogenize his fleet and respect his security standards.
Results
1 happy systems and network administrator
5 sites consistent and up to date
140 users spared from upgrade requests
A secure fleet
Some of our clients agreed to talk about their experience in pictures. Find them in the dedicated Youtube playlist: