Industry - figeac aero
deploying software and applications
Presentation
Figeac AERO is specialized in aeronautical subcontracting. Its expertise in the industrial trades of machining, surface treatment and assembly of metallic aeronautical parts allows it to establish itself internationally in all aeronautical production basins. Figeac AERO's large multi-site IT infrastructure therefore required an efficient, simple and rapid application deployment solution. It is a comparative study of different solutions that will direct the IT department to WAPT.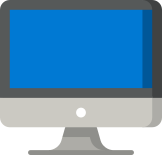 945 administrated stations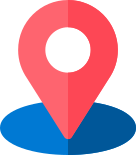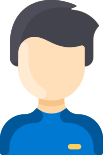 Enjeux 
Figeac Aero dispose de plusieurs sites où le déploiement d'applications se fait à la main et est par conséquent très chronophage. Cependant la croissance constante de l'entreprise rentre en conflit avec cette méthode. L'utilisation d'une solution polyvalente répondant aux attentes des administrateurs systèmes et réseaux est vite devenue nécessaire.
Solutions
Implementation of the WAPT solution
Complete training on the software
Annual support on package creation
Migration to WAPT Enterprise
 Bénéfices 
– Une liberté d'action : Les utilisateurs de WAPT au sein de Figeac Aero apprécient sa flexibilité. Le caractère Open Source du logiciel offre beaucoup de liberté pour coder, tester et déployer des applications complexes en interne.
– Une rapidité d'exécution : C'est Gwendal GUILLERMOU, alors en stage, qui fût chargé de déployer la solution au sein de Figeac Aero. En s'appuyant de la documentation disponible, il testa WAPT sur une quinzaine de postes pendant deux semaines, puis déploya la solution sur tout le parc en quinze jours.
– Une simplicité d'utilisation : L'utilisation de WAPT a bien évolué au sein de Figeac Aero, 10 personnes sont capables de l'utiliser, 3 s'en servent quotidiennement et Cédric PIMONT, technicien support IT, se charge de la création de paquets. L'équipe envisage d'utiliser cette solution sur les autres sites de Figeac Aero, notamment ceux à l'international.
Results
Saving time for the Sofia IT team
Compliance across different schools/colleges
5,000 items updated daily
Fast response for teachers
Some of our clients agreed to talk about their experience in pictures. Find them in the dedicated Youtube playlist: