Latest news from our blog
Stay connected and don't miss our news with our dedicated blog.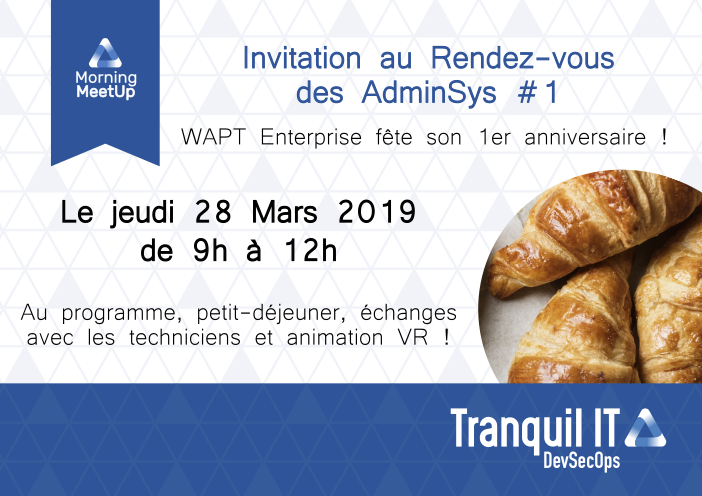 Sharing, discussing and snacking Our baby WAPT Enterprise has just turned one year old and its latest version 1.7 is just out! To help it blow out its first candle, we would be happy to gather as many users and undecided people as possible around a MeetUp. The idea is...
read more